Faucet Repair in Elmhurst, Illinois
Do your Elmhurst Faucets need Repair, Replacement, or Installation? We have been offering efficient and affordable services since 1989, and we are happy to drive to any neighborhood in Elmhurst to fix or install faucets. Call (847) 250-1417 today to find out why so many people rely on us for faucets in Elmhurst, Illinois!
---
Call for a FREE Quote
---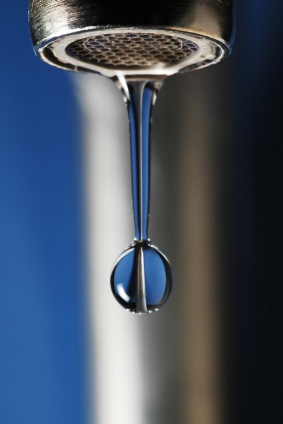 Jimmi The Plumber Can Help Anyone Needing Faucet Repair in Elmhurst, Illinois!
At Jimmi The Plumber, we have a proud history of servicing faucets in Elmhurst, Illinois since 1989, and we have no plans of stopping. With our all-day availability, knowledgeable staff, and fast service, it's easy to see why we're the first name in Elmhurst faucets!
We Take Care of Any Elmhurst Faucet Issue
Do you just need to touch up your shutoff valve to prevent leaks? Or would you rather install a disc-style faucet to make leaks a thing of the past? Whether it's repair or installation, we do everything related to faucets in Elmhurst. With our busy Elmhurst lives, we can't afford to be without working faucets. This is why you can call us at (847) 250-1417, any time of day! With all the years we've been in business, we can always tell what's wrong with faucets in Elmhurst. We've spent a lot of time learning our trade throughout Elmhurst, so it doesn't take us long to determine if your problem is in the valves, knobs, or pipes behind the faucet.
Why Call Jimmi The Plumber for Your Elmhurst Faucet Repair?
We provide speedy service to all faucets in Elmhurst. If you've got a leak in your faucet, you could be wasting hundreds of gallons of water every month. Every second matters! This is why we pride ourselves on getting the job done as soon as possible. All of our services are completed affordably and with attention to detail, so give us a call at (847) 250-1417 so we can get started on your faucet repair in Elmhurst as soon as possible!
---
Call for FREE Faucet Repair Quote
---
WHAT CUSTOMERS ARE SAYING:
5★★★★★ - "Jimmi the plumber came the same day I called him to replace my leaky bathroom faucet. He replaced the faucet and cleaned out the drain. My water pressure is so much better. I will definitely be using him for all the rest of my plumbing needs. It's nice to know that there is a plumber located in Bensenville that is reliable, trustworthy, and reasonable!"

Linda S., Faucet Repair in Bensenville, IL

2020-05-19

5★★★★★ - "Accurate verbal estimate. quality work as agreed. cleaned up after completion. highly recommend."

John S., Emergency Plumbing Service in Bensenville, IL

2020-05-19

5★★★★★ - "Jimmi is a pro: values his customers, is candid and transparent about his work, and gets the job done right. We will continue to use him for any of our needs that he can serve."

Justin F., Plumbing in Bensenville, IL

2020-05-19

5★★★★★ - "Jimmy was knowledgeable and efficient. He was able to fit us in on the same day for the replacement of our broken water heater. He arrived when he said he would. Very good price tag. We will call him again."

Diane C., Water Heater in Aurora, IL

2020-05-19

5★★★★★ - "When we had a pipe burst, Jimmy came out as quickly as possible. His team cleaned up and used dehumidifiers to get all the water out. There was a lot if work to be done which included drilling concrete and replacing the main. They also had to dig in our front yard, which is usually very costly. His price was very affordable, I'm not sure I would have been able to get this fixed otherwise. I would definitely recommend it to anyone. Fair, trustworthy, and knows his stuff! He has been back out to my house for smaller plumbing issues as well and never disappoints."

David G., Burst Pipe in Aurora, IL

2020-05-19

5★★★★★ - "They are fast, reliable, and very reasonable with their prices. Jimmy came out and gave s a free estimate to check my sump pump. I was very pleased with the quote he gave me. He came back the next morning and installed the new system for us. He was quick and knew exactly what he was doing. He is a very nice respectable guy and I would recommend him and his company to everyone I know and I will be using them again for all of my plumbing issues."

Benjamin F., Plumbing in Aurora, IL

2020-05-19

5★★★★★ - "My tenant needed a new water heater asap. I contacted Jimmi who came out the next morning. He was prompt and finished the install in two hours. He also gave me a 10-year warranty. I would recommend Jimmi to all my friends and family."

RG in Aurora, IL

2018-06-06

5★★★★★ - "I called for service in the late afternoon and Jimmi was able to come within 30 min. He inspected the kitchen pipes and explained the options to eliminate the clog in the sink and smelly water in the dishwasher. I am extremely satisfied with the service he provided fixing the issue, very polite and professional. Fast and quality service which I will definitely recommend."

Mariana in Schiller Park, IL

2018-05-01
---
Call for FREE Faucet Repair Quote
---