Boiler Installation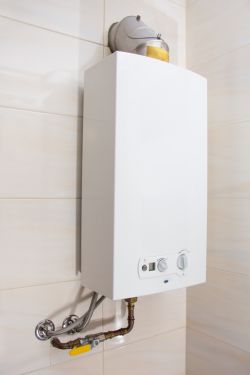 For many homeowners, a boiler system is a primary heat source for their home. New, modern residential boilers offer advanced features. These boiler systems are made from highly-durable materials, made to last and they feature easy operation, efficiency, and many sizes to fit your home's needs. Jimmi The Plumber has over 34 years of experience installing boilers and can recommend the right boiler system and components for your unique home.
---
Call for a Free Quote
---
Jimmi The Plumber Offers Comfort You Can Feel
A home boiler is essentially a water heater that uses natural gas or electricity to heat water that's transported around the home. Boiler systems are perfect for providing warmth and comfort while being quiet and efficient. A boiler can provide more balanced heat in your home during colder months. Jimmi The Plumber provides reliable boiler installation to keep you and your loved ones warm and comfortable during the chilly months. Call (847) 250-1417 today for a free estimate and we'll help you choose the right boiler for your home.
High Efficiency Boilers Jimmi The Plumber Installs
Installing a high efficiency boiler have so many benefits compared to standard boilers. With a standard boiler, some of the energy that is used to heat the boiler is lost in the process of conducting. A high efficiency boiler is designed to trap the escaping heat and direct it back into heating the home. High efficiency means that there won't be fuel wasted. And, along with the cost of saving fuel, high efficiency boilers also help the environment because it uses less fuel which creates less pollution. The most significant thing you can do to reduce your home's impact on the environment is to have an efficient heating system. Here at Jimmi The Plumber, we suggest installing a high efficiency boiler for your home. Whether we're installing brand new or upgrading your standard boiler to a high efficiency boiler, Jimmi The Plumber's technicians have over 34 years of experience doing the job right.